Discover it
Discover our products
Types of Production
Lamb in All its Forms!
During the summer, we enjoy treating ourselves to a delicious BBQ among friends while in winter, we are drawn to comfort food such as stewed dishes. No matter the season, lamb is simple to prepare! Its meat offers a large variety of cuts, you can easily grill up some brochettes, let it cook slowly in a tasty sauce or serve it as a crowd pleasing pièce montée. Add your creative touch and serve Quebec lamb in all its forms, for spectacular meals every time.
Nutritional Information
The Elite Red Meat!
Lamb is a delicate, tender and juicy meat. Can we ask for anything better? Actually, yes! Lamb is full of outstanding nutritional characteristics, making it indispensable to everyone's diet, no matter the age group.
Compared to an equal portion of other types of meat, lamb provides a greater array of vitamins, minerals and nutrients. Quebec lamb is made up of young, tender and pink fibers. This winning combination reduces the digestive effort and maximizes the degradation and absorption of its nutrients.
Lamb, good tasting, good for you!
Nutritional information of lamb meat


(per 100 grams)
ENERGY (KILOJOULES)

861KJ

PROTEIN

28,22G

FAT TOTAL

9,52G

CHOLESTEROL

92MG

MONOUNSATURATED FATTY ACIDS TOTAL

4,17G

POLYUNSATURATED FATTY ACIDS TOTAL

0,62G

SATURATED FATTY ACIDS TOTAL

3,4G

CARBOHYDRATE TOTAL (BY DIFFERENCE)

0G

WATER

61,96G

CALCIUM

15MG

IRON

2,05MG

MAGNESIUM

26MG
MANGANESE

0,028MG

PHOSPHORUS

210MG

POTASSIUM

344MG

SELENIUM

26,1MCG

ZINC

5,27MG

SODIUM

76MG

VITAMIN A (RETINOL EQUIVALENTS)

0RE

VITAMIN A (INTERNATIONAL UNITS)

0IU

VITAMIN B-12

2,61MCG

VITAMIN B-6

0,16MG

VITAMIN C

0MG
Did you know that Quebec lamb is rich in proteins and mineral elements on top of containing vitamins?
In terms of nutritional benefits lamb is all good!
Lamb meat is great for bone health and promotes the production of bodily tissues as it is an excellent source of phosphorus. It also contains zinc, an excellent vitamin for the skin and the immune system. What's more, lamb contains iron, which helps in the formation of red blood cells as well as B complex vitamins, namely riboflavin, niacin and B12.
It's a fact: A portion of 100 g of lamb provides 40% of the recommended daily intake.
Proteins are essential to tissue development and growth. An intake of amino acids from foods of similar composition is essential to protein synthesis in the human body. Present in large quantity and highly nutritional, the proteins contained in red meat alone justify its consumption. In this way, even if the value of its proteins is comparable to other meats, Quebec lamb stands out for its composition.
It's a fact: The monounsaturated fats contained in lamb are good for cardiovascular health.
Even though the concentration of cholesterol in red meat is higher than in plant foods, the composition of saturated fatty acids in lamb does not significantly increase the development of low-density lipoprotein in the blood, associated to cardiovascular problems. It is rather an unparalleled source of energy.
It's a fact: The presence of certain strains of vitamin B in lamb provides close to 50% of the body's daily needs.
When it comes to ovine meat, diversity rhymes with the types of cuts and nutritional composition, with a high concentration of diverse vitamins and minerals. The same is true for essential minerals that reach over a quarter of our daily needs (iron, zinc, phosphorus). Ovine meat provides the body with the regulation of cellular and enzymatic functions.
Total Well-Being
The nutritional value of this meat has been effectively proven but we sometimes forget all the well-being and satisfaction that eating it provides. Gradually supplying the body with nutrients while offering a sense of fullness, it provides you with unparalleled well-being.
Lamb is good for you, it's up to you to taste it!
Our Specific Products
Charlevoix Lamb
Since 2009, Charlevoix lamb is officially recognized under protected geographical indication, the first designation of its kind in North America.
For more informations
Our Specific Products
Organic Lamb
Organic ovine mean comes from sheep raised in animal and environmentally friendly conditions. As such, the lambs grow up in a pleasant space and are fed in a balanced organically-certified manner.
For more informations
Our Specific Products
Gaspésie Lamb
Gaspésie lamb is characterized by its origins and the addition of algae to its food ration. It also stands out for its diet free of hormones, antibiotics and animal flour, based on grains and forage, non-genetically modified, produced in the maritime climate of Gaspésie. The livestock is run according to reference standards and a traceability system, from sheep-pen to table.
For more informations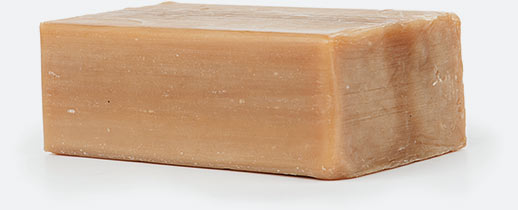 Sheep's Milk
Lamb, Loved for its Meat, Wool and Milk!
It's amazing all you can do with sheep's milk! In fact, we use it to produce cheese, yogurt, ice cream and soap. What's more, sheep's milk is rich in proteins and vitamins. In Quebec, the sheep milk production industry is expanding.
Given the properties of sheep's milk, it is primarily produced for processing. Mostly used for production, it can also be transformed into yogurt, ice cream or soap. It is rich in proteins and vitamins*. In Quebec, the sheep milk production sector is emerging.
Sheep's milk cheese
Types of sheep's milk-based cheese:
Curd Cheese
Comparable to Feta cheese, this is a typically Greek cheese made from sheep's milk.
Veined Cheese
Veined cheese is more commonly known as blue cheese due to its bluish or greenish veins marbled throughout.*
Mixed Cheese
Cheese made of different types of milk (cow milk or goat milk)
Hard Cheese
This cheese family is the most important one due to the number of different cheeses it encompasses and the popularity of its selection.*
Semi-Soft Cheese
With a moisture level of 45% to 50%, this cheese is firmer and more compact, obtained by mechanically pressing the curdled milk to extract more whey (lactoserum).*
Soft Cheese
Soft cheese is unpressed and uncooked.*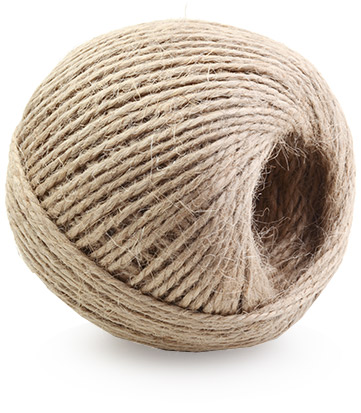 Wool
Lamb, Good for Cooking and Knitting!
The sheep farmers of Quebec produce meat and wool. A medium-sized sheep yields 3 to 4 kg of wool. Once treated (washed and spun), the wool loses its fat (around 35%), yielding 2 to 3 kg of treated wool. Fun fact, each breed of sheep yields different quantities and qualities of wool.
Certain breeds serve to produce wool, others meat and some milk. In Quebec, meat breeds are most present, but there are also wool producing breeds.
Find the wool