Welcome to a world of discoveries to put on your plate!
You know lamb for its meat, but have you ever tried it? Discover all its qualities, an exceptional meat that stands out thanks to the many ways in which to prepare it, its excellent nutritional values and the simplicity with which it can be cooked.
Across our land, Quebec sheep farmers make up close to 900 members who take great pride in producing superior quality meat as well as providing wool and sheep's milk.
Because local lamb is better!
Find it
Mica Farm
Saint-Eusèbe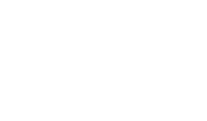 The Mica farm, owned by Caroline Lavoie and her husband Michael Briand, is located in Témiscouata. The couple owns a sheep farm of 160 ewes, mostly of Arcott Rideau breed and produce maple syrup with 9000 trees whose syrup is certified organic.

Since 2007, the owners have put a lot of effort into renovating the buildings and ensuring the well-being of the sheep. They are constantly looking to improve the business. In the next few years, they want to further improve the genetics of their herd.

Caroline and Michael are happy to be able to share their passion with their seven children.